Mud Baths for Couples at Golden Haven
At Golden Haven, couples can enjoy the mud baths together, and a "couple" is any two people who want to experience the mud baths together. And, although we offer couples mud baths, we also welcome solo guests, and can even accommodate up to three people in the same treatment room.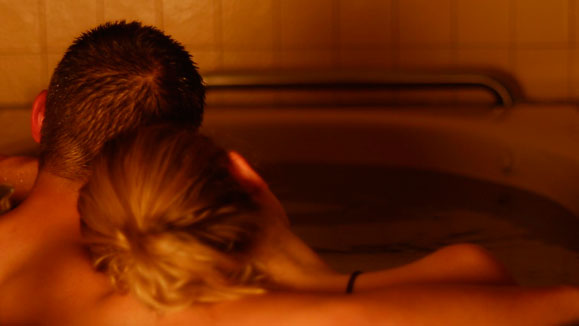 The mud bath experience at Golden Haven involves three steps: the Mud Bath, the Hot Mineral Jacuzzi and the Blanket Wrap. Your spa attendant will guide you while maintaining your privacy.
The combination of clay, peat and hot springs mineral water in the mud bath relaxes muscles and joints, detoxifies, and leaves the skin soft and renewed. The mud bath is followed by a hot springs shower and refreshing soak in your private Jacuzzi.
The final step is the Blanket Wrap where you will relax as you take in our soothing aromatherapy with the scent of lemongrass and eucalyptus essential oils.
Reserve Mud Bath Experience
PRICES
THE MUD BATH EXPERIENCE
Treatments
Mud Bath, Hot Springs Mineral Jacuzzi, and Blanket Wrap (one hour). Couples Internet Special:  $74pp (Mon-Fri); $84pp (Sat. & Sun. and holiday periods). (Regularly $105pp)
You may substitute an Herbal Mineral Bath for the Mud Bath.  All prices are per person.