Bocce, Picnic, Hikes and Bikes at Golden Haven Hot Springs
Golden Haven features an extensive recreation area. You can play Bocce, enjoy a picnic lunch, borrow one of our bikes, chill-out in front of our fire pit, or just relax and take in the sun. We also have a conference center if you want to hold a meeting or workshop during your stay.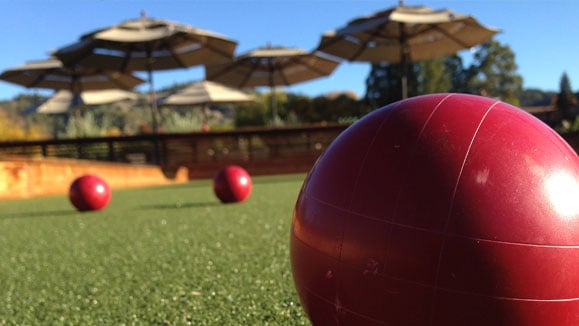 The best Bocce in the Napa Valley can be enjoyed at our new all-season international-competition sized courts. Bocce is easy to learn and fun to play. Our courts were constructed to meet the standards of international competition bocce, and the surface is made of a high quality all season synthetic turf. The courts are complimentary for all guests and can even be reserved for private use and league tournaments.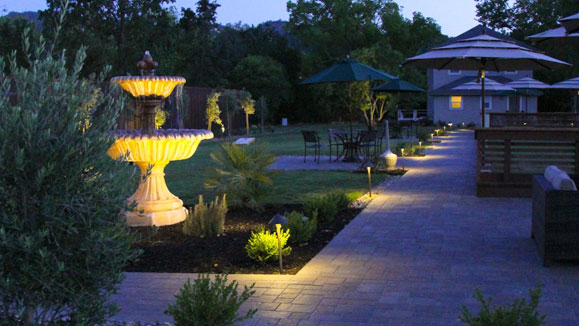 Adjacent to the Bocce courts is an extensive picnic area surrounded by olive trees. In addition to picnic tables, there is also comfortable lounge seating. Enjoy the beautiful view to the Palisades hills and Mount St. Helena. This is a great place to relax. Take a snooze in the hammock, enjoy a round of ping-pong, or play a game of bean ball.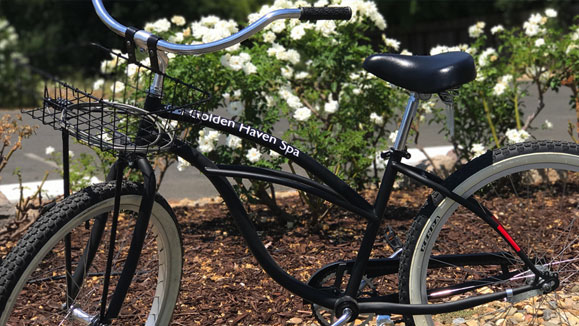 All overnight guests can enjoy complimentary use of our bikes. Calistoga is an ideal place for a leisurely bike ride as the terrain is flat and the views around town are fantastic. The bikes are available on a first-come first-served basis for a three-hour period. Just come to the front desk when you are ready to go for a spin.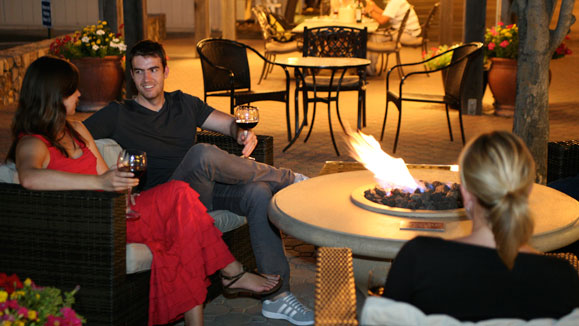 Our fire pit is fast becoming one of the most popular places to relax at Golden Haven. It is the perfect setting to take a break after your day of touring the Napa Valley and enjoying our spa treatments and hot springs pool.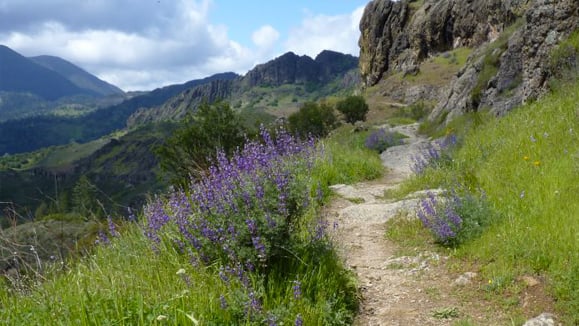 Just three blocks from Golden Haven is the trailhead for the historic Oat Hill Mine Trail. The trail offers a fantastic experience for hikers and mountain bikers, but is also perfect for anyone who wishes to take a shorter walk. The scenery and views are breathtaking. After your walk, you will really be in the mood for a swim in our hot springs pool and relaxing spa treatments. For further information about the trail, including maps, follow the link to the Napa County Regional Park and Open Space District Website.
Hikers Special